Automation software in cancer treatment
Keeping track of challenging schedules, documentation, and urgent requests can distract from patient care. That is why the founders of the RADFORMATION company, a team of clinical physicists, joined together - to develop a solution that will make the work of medical physicists easier.
Simplify your clinical workflow
From planning and documentation to contouring and beyond, Radformation eases resource strain and increases accuracy at all stages of the treatment planning process. Our auto-check and auto-scheduling tools are easy to use, clinically relevant and integrate seamlessly with Eclipse™ TPS.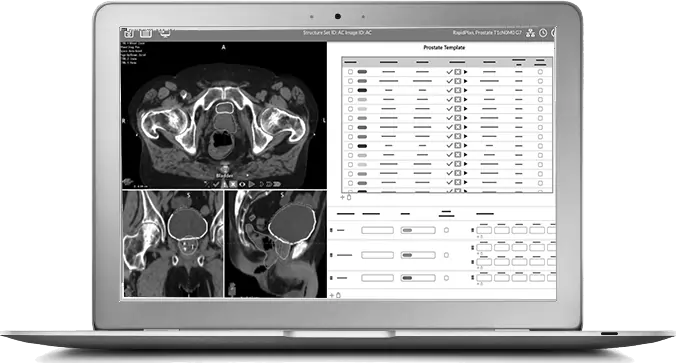 AutoContour
Automated contouring software
Automated OAR contouring in seconds
Over 90 different structure models
Generate a one-click planning structure
EZFluence
Automated 3D planning software
Automatic FiF / eComp scheduling
Breast planning 3 and 4 fields
3D plans to justify the calculation
ClearCheck
One-click plan evaluation software
Over 90 plan checks
One-click printing and reporting
Check dose limits